Sustainable Solutions from Ca' Pietra
Here at Ca' Pietra, we are constantly evolving in our sustainability journey. We want to make a difference and that means doing everything we can to manufacture and produce our natural stone and tiles in the most environmentally-conscious way possible.
We have achieved so much in our dedication to increasing our sustainability. For instance, after 30 years of using plastic packaging, we have now moved to paper-based recyclables for our sample tiles and stone. We also now use polythene with 30% recycled content for our pallet wrapping and we have also launched two recycled tile collections. Brasserie Mosaics is manufactured from recycled glass while our Recycled Terracotta Pavers is another step forward in eco-friendly solutions for inside and out.
Natural stone is the ultimate sustainable choice for flooring, as it has a lifespan of over 100 years. As a leading supplier, 60% of our sales in 2020 were of natural stone. We also take care to use a filtering system to pump recycled water when cutting tiles on site.
Our collaboration with the National Trust comprises a collection of tiles inspired by the properties, gardens, coastlines and countryside that are cared for by the Trust. We are proud to donate a minimum of £30,000 from sales of this collection to help in the future care and protection of our heritage, history and environment for the generations to come.
---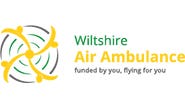 ---
As well as our products becoming ever more sustainable, we have also turned our attention to waste. Sarsen Stone Group sends zero waste to landfill. We use Grist Environmental at both our Devizes and Melksham sites, where the highest recycling rates possible are achieved with any residual waste being sent to Energy Recovery.
When it comes to our inspirational brochures, we actively encourage our readers to download the Ca' Pietra brochures digitally rather than being ordered as hard copy. Our Retailer Resources brochure is also now only available online.
In other areas, we have had two electric charging points installed at our Devizes head office and have ordered four electric vehicles. We have also significantly reduced the amount of paper we use, by taking our accounts online and we also use two sustainable delivery companies as well as a sustainable food supplier.
Proper Good Paint™
We've also branched out into paint and now produce Proper Good Paint™, a non-hazardous, eco-friendly and low VOC palette of classic and on-trend colours for all interiors manufactured from locally sourced materials.
35 Colours to choose from
Non-hazardous
Eco-friendly
Low VOC
Our journey is not over. We will continue to improve and evolve in everything we do, ensuring that our customers, retailers, suppliers and every single element of our process and product is achieved in the most sustainable way possible.